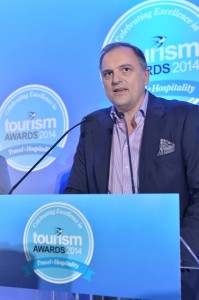 Greek tourism is set for another record
year in 2017 with the country on track to welcome 30 million visitors. In the last three years, Greece has seen a sharp increase in investment in its tourism industry, which accounts for roughly a sixth of the economy and last year brought in more than €13 billion in
revenue.
Over the next three to five years, more
than €4 billion are expected to be invested in approximately 200 tourism related projects around the country. "For 2017, the first signs of the market are positive," according to a recent National Bank of Greece report, which estimates that the country needs some €22 billion in tourism-related investments over the next
five years.
TARGETED TOURISM INVESTMENT COULD INCREASE RECEIPTS BY 40% OVER 5 YEARS
+¤1.2 Bln in HOTELS
annually for 5 years
+¤3.3 Bln in INFRASTRUCTURE
annually for 5 years
+5.5 Mln TOURISTS
annually after investment
+¤5 Bln in RECEIPTS
annually after investment
Source: National Bank of Greece