Under the weight of the train accident in Tempe, the lights fall on the Infrastructure of our country, and how much we have invested in it, as a development requirement… I thought I'd ask the AI and see what it says…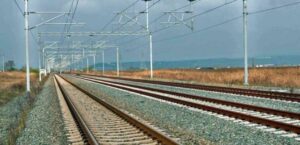 me: Do you have any data about the Public Investments in Infrastructures in Greece?
AI: Yes, I can provide you with some data about public investments in infrastructure in Greece.
According to the Hellenic Statistical Authority (ELSTAT), the total public investments in Greece for the year 2020 amounted to €8.9 billion, of which €3.3 billion (37%) was allocated for investments in infrastructures.
Specifically, the breakdown of public investments in infrastructures in Greece for 2020 was as follows:
€1.8 billion for transportation infrastructure
€1.1 billion for energy infrastructure
€244 million for water supply and sanitation infrastructure
€91 million for telecommunications infrastructure
€58 million for other types of infrastructure