DAVID ISRAELSON
Special to The Globe and Mail
Last updated Thursday, Feb. 18, 2016 6:55AM EST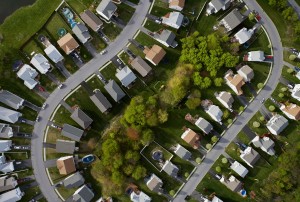 With markets roiling in 2016 and commodities lingering in low-price limbo, the holdings of high-net-worth investors can serve as indicators of where the rest of us might consider parking our nest eggs. It turns out that a good chunk of wealthy peoples' investments is in real estate.
"Real estate is generally accepted as an alternative investment [by high-net-worth investors]," says Simon Jochlin, portfolio analytics associate at StennerZohny Investment Partners, part of Richardson GMP in Vancouver.
"It has the characteristics of an inflation hedge: yield, leverage and cap gains. It does well in upwardly trending markets, it pays you to wait during market corrections and typically it lags equities in market declines – it buys you time to assess the market."
While the definition of high net worth can be flexible, in Canada and the United States it is generally considered to be someone who has at least $1-million in investable assets.
Thane Stenner, StennerZohny's director of wealth management and portfolio manager, says a good way for determining what the wealthy do with their investments is to look at reports from Tiger 21, an ultra-high-net-worth peer-to-peer network for North American