Services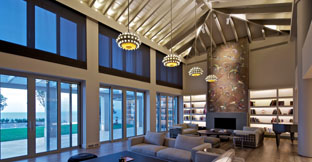 Real Estate Management
G.KTIZEIN offers a range of services in Real Estate Management.
For buyers, we offer expert consultancy on second home residences in Porto Heli, one of Greece's most picturesque, port towns and a preferred yachting destination of Athenians.
With a long tradition in Porto Heli real estate, G.KTIZEIN offers an exclusive selection of residential properties, as well as land for investment or development, to meet the most demanding requirements.
In addition, the company offers a range of exclusive options, for short-term or seasonal
rent, which provides the perfect getaway for individuals or families.
For sellers, G.KTIZEIN acts as a knowledgeable liaison to the market representing your interests for possible sale, or other advantageous use of your property.
Construction
G.KTIZEIN has built a reputation in the Greek construction industry as a reliable and responsible contractor committed to meeting time schedules and rigid specifications. G.KTIZEIN building sites are supervised by experienced engineers and represent the latest construction equipment. As a guarantee of our dedication to our clients, "as built" plans are given to each and we are always ready to ensure the operational functionality of our buildings and undertake maintenance.