Copper Beech Farm is the largest waterfront parcel in Greenwich. Situated on a private peninsula, it spans over 50 acres with almost a mile of frontage.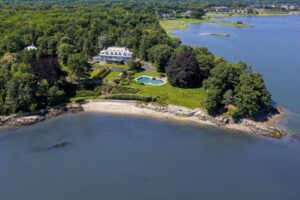 When Connecticut's Copper Beech Farm sold for $120 million in 2014, it was the priciest home sale the country had ever seen, but the buyer's identity remained secret. Now the mystery owner of the storied 50-acre estate is putting it back on the market for $150 million.
With nearly a mile of private frontage on Long Island Sound in affluent Greenwich, Copper Beech Farm is considered among the most significant single-family properties in the country. Originally known as Kincraig, the estate dates to the 1890s and once belonged to the Lauder Greenway family—Harriet Lauder Greenway's father helped Andrew Carnegie start what would become U.S. Steel. The centerpiece is a French-Renaissance mansion spanning around 13,500 square feet.
One of the listing agents, declined to comment on the current owners, saying only that they are "Connecticutites." She said their identity has been a "closely guarded secret" in the community since they purchased the property from timber tycoon John Rudey. Records list the owner as the Connecticut-based The Conservation Institute, LLC.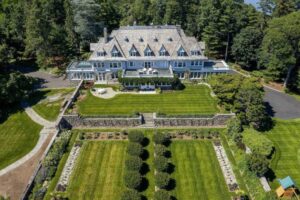 If the property sells for close to its asking price, it will again be among the most expensive homes ever sold in the U.S. The current U.S. record holder is a roughly $240 million sale from 2019, when billionaire hedge-fund manager Ken Griffin bought an apartment at 220 Central Park South in New York.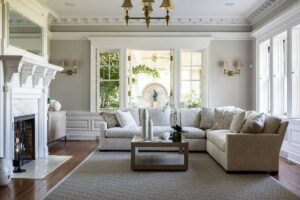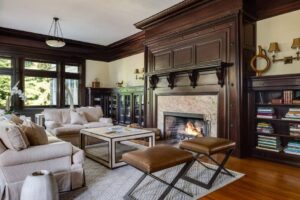 In addition to the main house, the property includes a three-bedroom gate house and a two-bedroom carriage house with a clock tower. There are two private beaches, an octagonal bathhouse, and a private island on the Sound. Ms. McElwreath said the children of the current owner have paddled out to the island and camped there. The grounds also contain greenhouses, a grass tennis court, and a 75-foot-long heated outdoor swimming pool and spa.
Ms. McElwreath said the owners updated the kitchen and bathrooms and did a lot of "unsexy" work to the house, like upgrading the electrical, plumbing, heating and cooling systems.
The property is divided into two parcels, one with 20 acres and one with 30. Ms. McElwreath said it could theoretically be subdivided into 10 or 12 building lots, but she believes the property is more likely to be sold as a single-family home.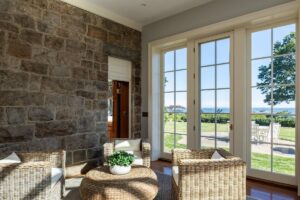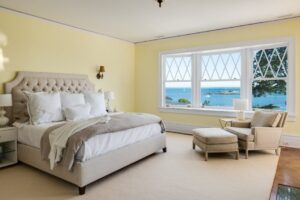 The listing will be a litmus test for the Greenwich market, which the agents said experienced an unprecedented boom in ultraluxury activity in 2021, but has since slowed.
Originally published on Wsj.com