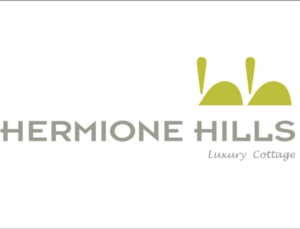 Welcome to our cherished heritage property, a place where cherished memories and family history intertwine. This house holds a special place in our hearts as it is a legacy passed down from my beloved father. With great love and respect, we have meticulously renovated and restored this home, ensuring that its character and charm remain intact while offering modern comfort. Each corner of this house tells a story, and we invite you to create your own unforgettable moments within its walls. As you stay here, we hope you feel the warmth and love that we have poured into this place, honouring the memory of our father and creating a space for new memories to be cherished for years to come.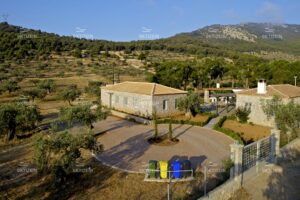 Escape to the tranquility and natural beauty of our cozy cottage, nestled in the heart of Ermionida region. Perfectly situated to offer both relaxation and adventure, our cottage is an ideal getaway for couples, families, or friends looking for a memorable vacation. Inside, you'll find a warm and inviting space that blends rustic charm with modern comforts. The open-plan living area features a comfortable seating area, a fully equipped kitchen, and a dining nook where you can enjoy meals together. The small windows bathe the space in natural light, creating a bright shady and airy atmosphere.
Our cottage offers 2 bedrooms and one bathroom at the main house, and three more guest rooms detached with their one bathrooms, each thoughtfully decorated to provide a peaceful night's sleep. The plush beds, soft linens, and cozy blankets from Guy Laroche ensure that you'll wake up refreshed and ready to explore all that Ermioni has to offer. Step outside onto our spacious yard and soak in the stunning views of the surrounding forest and olive groves. The yard is the perfect spot to savor your morning coffee, share a delicious meal, or simply unwind while listening to the sounds of nature. We take pride in providing exceptional hospitality to our guests. From the moment you arrive, we'll ensure you have everything you need for a comfortable stay. Our attention to detail and personalized recommendations will make your visit truly memorable.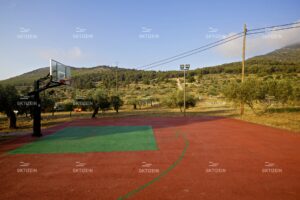 During your stay at our cottage, take advantage of our complimentary bicycles and explore the picturesque surroundings at your own pace. Hop on our well-maintained two bikes and embark on scenic rides along the winding trails and country roads that weave through Ermioni. Feel the refreshing breeze as you pedal through breathtaking landscapes, discover hidden gems, and soak in the beauty of nature. Whether you're a leisurely rider or an avid cyclist, our bicycles offer a wonderful opportunity to enhance your stay and create unforgettable moments exploring the charm of our region. For those seeking adventure, our cottage is ideally located next climbing crag next to Katafyki Ravine. https://www.thecrag.com/en/climbing/greece/katafyki-ravine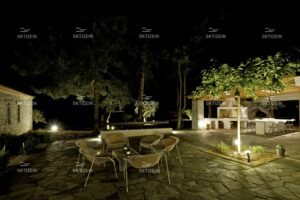 After a day of exploration, return to the cottage and relax in our private hot tub. Let the bubbling water melt away any lingering stress as you soak under the starry sky. The house is located in an area where hunting is prohibited, as it is a Wildlife Refuge. Enjoy the tranquility and natural beauty of this protected area, where wildlife thrives undisturbed. Unwind in the serenity of nature and embrace the opportunity to observe the wonders of the wild.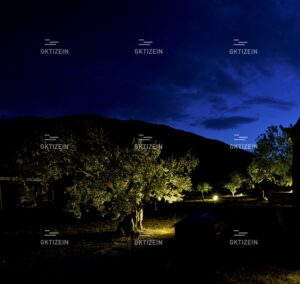 Explore the enchanting island of Hydra with ease during your stay at our cottage. Just a short and convenient trip away, Hydra awaits with its captivating beauty and timeless allure. Embark on a memorable adventure as you hop on a ferry and sail across the azure waters to this famous Greek island. Lose yourself in Hydra's picturesque streets, adorned with traditional stone houses and vibrant bougainvillea. Indulge in local cuisine at charming waterfront tavernas, or simply bask in the sun on the island's idyllic beaches. A visit to Hydra is an absolute must, and our cottage provides the perfect base for you to embark on this unforgettable journey.
Just a short journey away, Spetses beckons with its rich history, elegant architecture, and pristine beaches. Embark on a scenic boat ride and immerse yourself in the island's unique atmosphere. Stroll through the narrow cobblestone streets, lined with boutique shops and picturesque cafes. Explore the island's fascinating museums and historical sites, or simply unwind on the sun-kissed shores of its crystal-clear waters. A visit to Spetses promises an unforgettable experience, and our cottage offers the perfect starting point for your adventure to this magical island.
The seclusion of our location enhances the stargazing experience. Turn off the lights and immerse yourself in a sky like you've never seen before. Behold the breathtaking sight of the Milky Way stretching above you, illuminating the night with its celestial beauty. Experience a moment of wonder as you witness the vastness of the universe unfold before your eyes. Embrace the serenity of the night sky and create memories that will stay with you forever. Discover the captivating allure of Spetses, a charming destination within easy reach of our cottage.
Immerse yourself in the ancient world of theater at the renowned Ancient Theatre of Epidavros, conveniently located just 45′ away from our cottage. This iconic archaeological site holds the key to a rich history and cultural heritage. During the summer months, you have the incredible opportunity to witness the renowned Epidavros Festival, held on Friday and Saturday evenings. Prepare to be captivated by world-class performances in this awe-inspiring open-air theater, where the acoustics are legendary and the atmosphere is truly magical. Indulge in the timeless art of drama under the starlit sky, surrounded by the echoes of ancient civilizations. Make the most of your stay at our cottage by attending this extraordinary cultural event, creating memories that will last a lifetime.
Bask in the glorious Greek sun and indulge in the sheer beauty of the numerous beaches that grace the area surrounding our cottage. Whether you seek tranquility or vibrant seaside energy, there is a beach to suit every preference. Just a short distance away, you'll discover pristine stretches of golden sand lapped by crystal-clear waters. Lounge under the warm sun, unwind with a good book, or take refreshing dips in the rejuvenating sea. From secluded coves to bustling beachfronts with beach bars and water sports activities, the options are endless. Immerse yourself in the coastal splendor, feel the gentle sea breeze against your skin, and relish the unparalleled joy of Greek beach life during your stay at our cottage.
Our property embraces an eco-friendly policy, incorporating principles of bioclimatic architecture and passive systems to minimize our environmental impact and enhance sustainability. Through careful design and construction, we have optimized energy efficiency, ensuring a comfortable stay for our guests while minimizing energy consumption. Our landscape and gardening practices also contribute to our eco-friendly approach, employing techniques that conserve water, promote biodiversity, and harmonize with the natural surroundings. By choosing to stay at our cottage, you not only enjoy a tranquil and picturesque retreat but also contribute to the preservation of our planet.
Don't miss out on the opportunity to experience the serenity and charm. Book your stay with us today and create unforgettable memories in the edge of Peloponnesos.