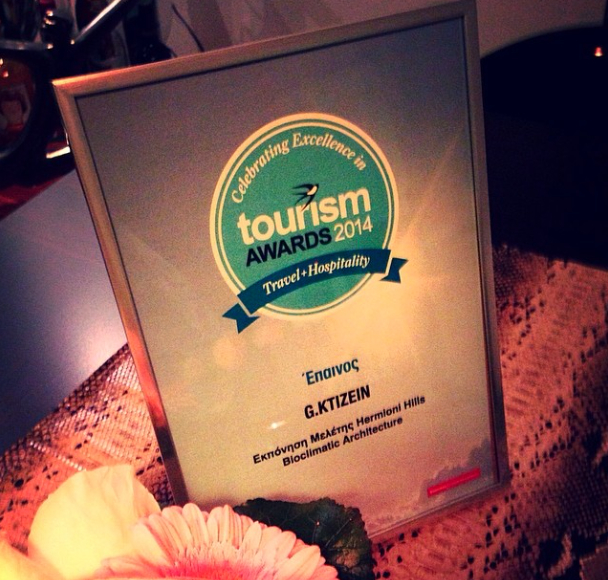 We thank Boussias Communications, the judging committee, our collaborators RCTECH, NorthStar Communications, Mr George Apostolidis business consultant, Mrs Corina Michailidou designer for the great cooperation.
We studied a project with love and passion. A small country boutique hotel, with respect to the people and nature. From some plans and spreadsheets, the judges seams that realised the vision. We wish in a few years we will be back for more Awards!!!
gr version
Ευχαριστούμε την Boussias Communications, για την ευκαιρία, την κριτική επιτροπή για την τιμή και τους συνεργάτες μας τη RCTECH, τη NorthStar Communications, το σύμβουλό μας Γιώργο Αποστολίδη, την Κορίνα Μιχαηλίδου για την άψογη συνεργασία.
Σχεδιάσαμε ένα τουριστικό προϊόν με αγάπη και μεράκι. Ένα μικρό ξενοδοχείο που σέβεται τη φύση και δίνει αξία στον άνθρωπο. Είμαστε ιδιαίτερα χαρούμενοι που μέσα από λίγα σχέδια και φύλλα εργασίας, αυτό φαίνεται να έγινε αντιληπτό από την επιτροπή. Ευχόμαστε, σε λίγα χρόνια να είμαστε πάλι εδώ, υποψήφιοι σε άλλες κατηγορίες!!!