Archive for December 22, 2019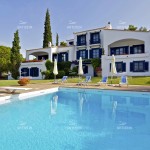 Έως τις 31 Μαρτίου του 2020 μπορούν να προσέλθουν οι φορολογούμενοι στους δήμους και να αποκαλύψουν τα αδήλωτα τετραγωνικά μέτρα κατοικιών ή άλλων κτισμάτων που κατέχουν προκειμένου να «γλιτώσουν» από αναδρομικές επιβαρύνσεις με δημοτικούς φόρους και δημοτικά τέλη για την δεκαετία 2010-2019
H δυνατότητα αυτή νομοθετήθηκε πρόσφατα με τις διατάξεις της παραγράφου 2 του άρθρου 51 του ν. 4647/2019,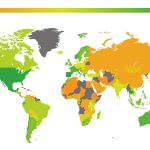 Greece has expanded the terms for foreign investors seeking a residency permit in the country. Under the revised rules, investors can apply for a Golden Visa:
by investing €250,000 in property
by holding €400,000 in term bank deposits or shares in various investment funds
by investing €800,000 directly in Greek stocks, corporate and government bonds.