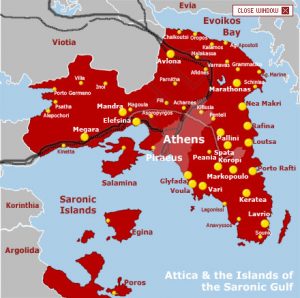 From the sunny slopes of the Acropolis to the sunny shores of the up and coming Athens Riviera, there is a new buzz around greater Athens these days. Home to almost four million people – more than a third of the population Greece's largest province, Attica, is resurgent after bearing the brunt of the country's almost decade long financial crisis. In the past two years in particular, greater Athens has seen a revival in everything from city center night life to hotel development to new hi-tech start-ups.
Development of the Athens Riviera is taking off with the redevelopment of the former Athens airport, a mega-project that is estimated to bring in more than €8 billion worth of investment and create 50,000 new jobs.
Alongside, the country's largest marina in the nearby suburb of Alimos is set to be privatized.
Some are even describing Athens as "The New Berlin", a nod to its edgy, new cultural scene. And in recognition of the growing popularity of the Greek capital – which is expected to welcome a record 5.5 million visitors this year – Athens was named Europe's Leading City Break Destination 2018 by World Travel Awards Europe.
source: InvestInGreece